Message from CEO
Aiming to provide services that are close to our customers
Japan has many wonderful products and services that are still unknown to the world.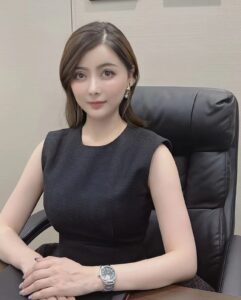 Nowadays, there are more opportunities than ever before to let people around the world know
about Japan's excellent products and services through the Internet.
We focus on two areas: wholesale trading and medical care – for the lives of the people all
around the world to be more convenient and vibrant.
Our aim is to share and expand the reach of Japanese products and medical services to people
around the world.
Company information
Branch office Location4-18-17 Higashikomatsugawa
Edogawa-ku Tokyo
zip code 132-0033
Company name
Maple International Co., ltd.
Establishment
3rd December 2018
Capital
JPY 20,000,000 (Jan.2022)
CEO
MEI MIKAMI
Head Office Location
〒100-0011
1-3-1, Uchisaiwaicho, Chiyoda-ku,
Tokyo, 9th floor, Saiwai Building
Contact
info@maple-int.co.jp
Contact Number
03-6260-9848
Bank
Mitsubishi UFJ Bank
Resona Bank
Kiraboshi Bank
Rakuten Bank
Business content

Sale and Import/Export
Cosmetics, health foods, daily necessities, groceries, bags, watches, accessories, clothing, clothing, quasi-drugs, medicines (acquired qualifications), alcoholic beverages (acquired qualifications), cigarettes (acquired qualifications), Planning, manufacturing, agency, sales and import/export of medical devices (acquired qualifications), arts, antiques and other products…
Support businesses with overseas expansion for both individuals and corporations.
Business related to support work such as health checkup, immunotherapy, cancer treatment, regenerative medicine, beauty-related.